Njål Lunde
Njål Lunde (born 1973) studied at the National Academy of Fine Arts in Oslo (1997-2001). He works with drawing, photography, sculpture and animation.
Lundes exhibitions since 2001 include solo shows at Haugesund Art Society, Hå Gamle Prestegard, Ålesund Art Society, Bryne Art Society, Sandnes Art Society, Galleri Henrik Gerner and several group exhibitions in Norway including several participations in the annual "Høstutstillingen" in Oslo.
He often combines new an old technology in his artworks, for instance; digital flatbed print and wood-burning tool.
He has Completed several large scale projects indoor and outdoor in public spaces and public buildings in Bergen, Oslo, Stavanger, Drammen and Sandnes.
Njål Lunde has received several national grants and an international merit from 3×3 illustration show (2018).
Njål Lunde lives and works in Haugesund, on the west-coast of Norway.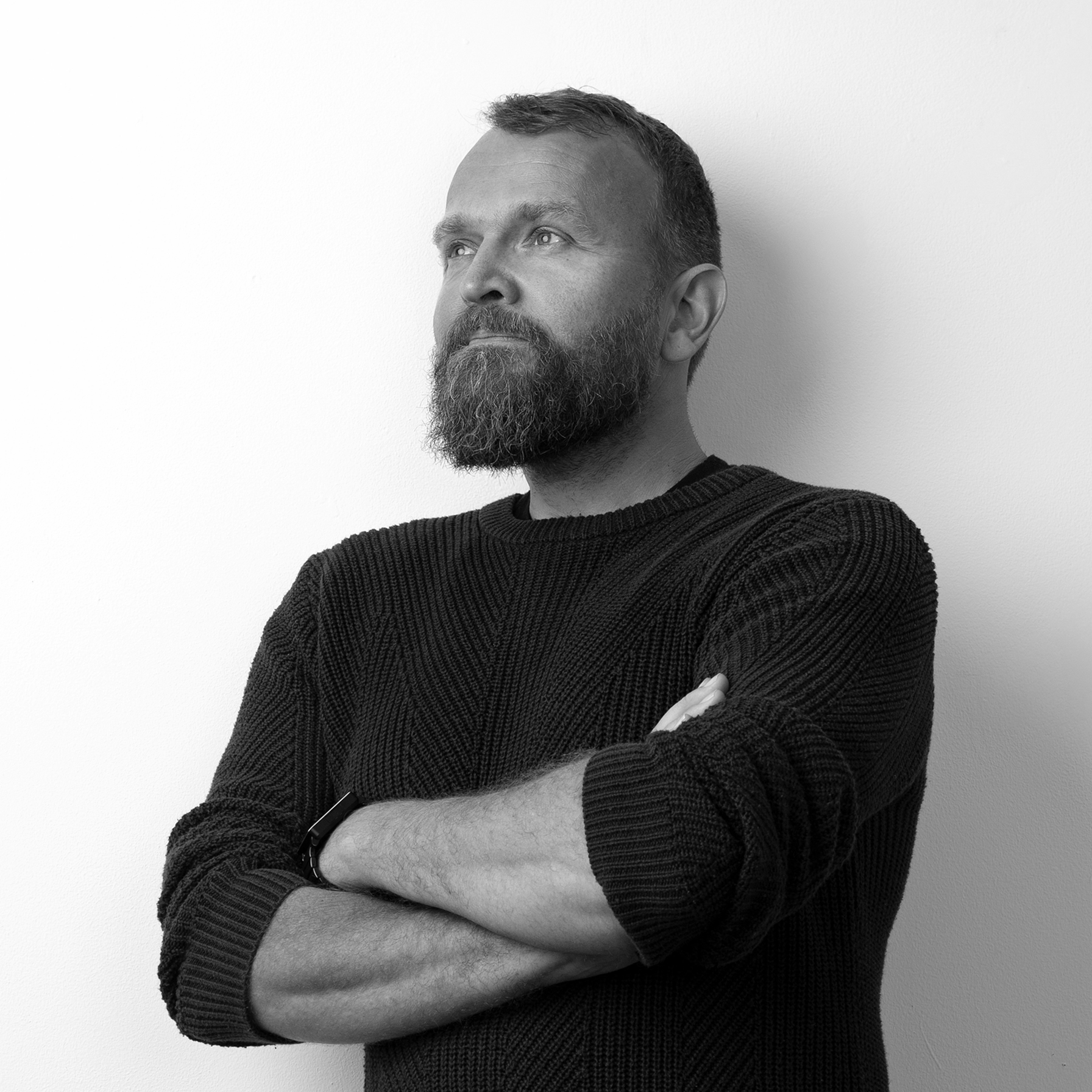 Njål Lunde often combines new an old technology in his works, for instance digital flatbed print and woodburning tool. The works on display in our gallery are mostly pyography drawings/ UV-prints on birch veneer (photo).