Svein Tråserud
Svein Tråserud grew up in Heddal at the outskirts of Notodden, Norway. He comes from a family of industry workers, hunters and farmers. A heritage both practical and pragmatic.
At the age of 13 Leo lost his father due to cancer. This traumatic and sudden experience pushed his practical sense into the realm of the fantastic and creative. He found comfort in the arts. Visual arts, music and literature became a substitute for the loss of his father.
Music was also a huge part of his life, playing in various local bands as well as touring around the world with the renowned Industrial Metal band "Mortiis" for seven years.
After quitting his musical career Tråserud pursued visual arts with all his focus and energy, studying arts over a period of 11 years. The artist has had several successful exhibits, including London and New York, and has continued to develop his artistic expression and technique.
Tråserud has attracted interest both at home and abroad since making his UK debut at the Parallax Exhibition in London in early 2012. Numerous exhibitions followed in Norway before his profile was further enhanced when he exhibited at the NOoSPHERE Arts Gallery in New York in 2015.
Svein Tråserud has also worked closely with the renowned Norwegian short story author Hans Herbjørnsrud. As a result, he has produced 'Herbjornsrud´s Universe', a series of works based on the authors' short stories.
Explaining why he wanted to work with Tråserud, Hans Herbjørnsrud said, "I chose him to illustrate my short stories because he is the best of all to express the hallucinated realism I write in".
Herbjørnsrud´s latest book "Her kan alt skje" ("Anything Can Happen Here") was released by Norway's largest publishing house, Gyldendal. The cover artwork features one of the works from the 'Herbjornsrud´s Universe' series.
2018 was a particularly busy year for the artist, with several exhibitions including an extensive solo exhibition at Galleri Osebro and a conceptual exhibition at the University College of Southeastern Norway, just to name a few.
Tråserud was appointed as the official artist for the 2018 Notodden Blues Festival (NO).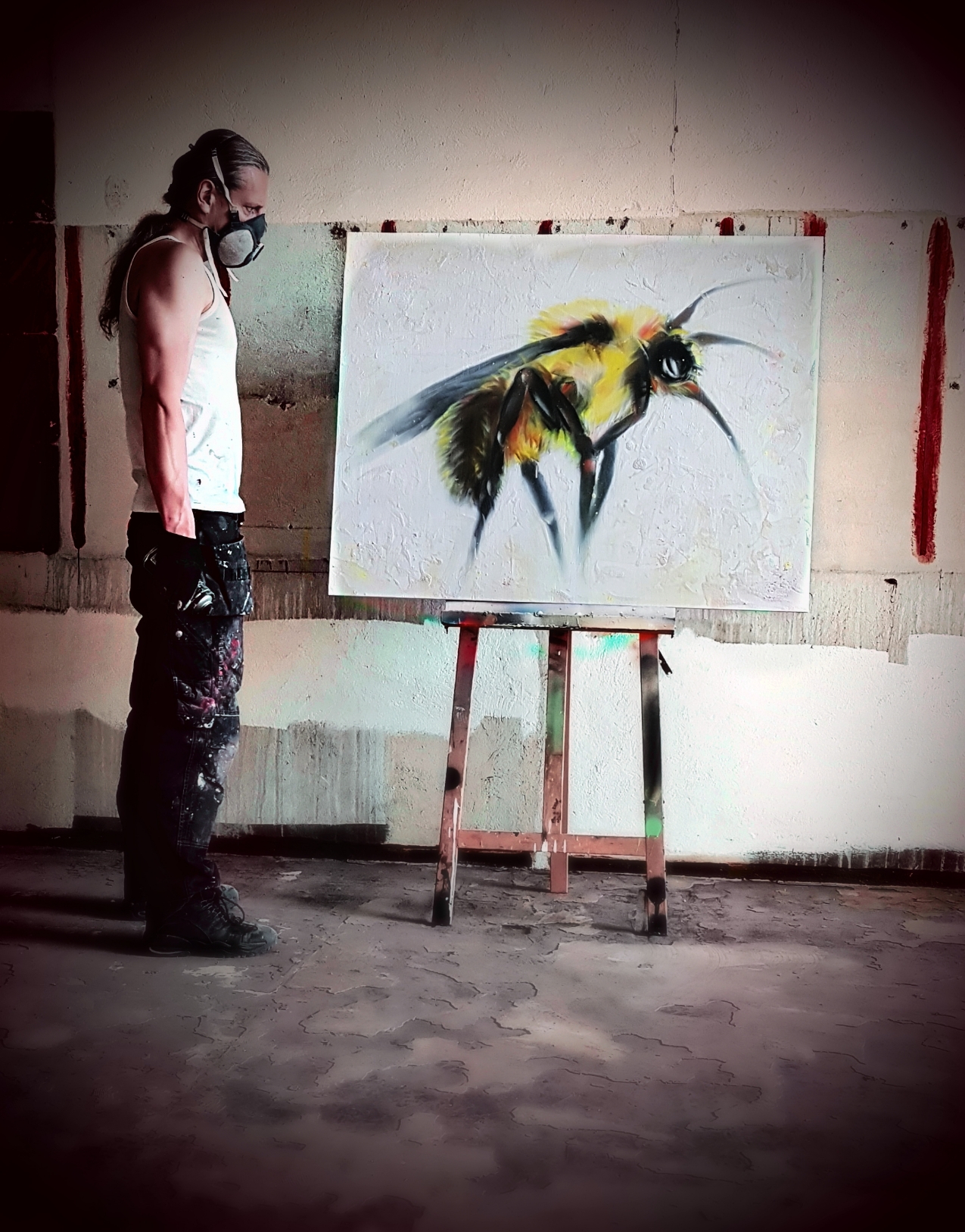 ARTIST
Svein Tråserud
CATEGORY
Print
WEB PAGE
https://www.the-opisthodome.com/
Illustration on Hermansrud´s Book Cover