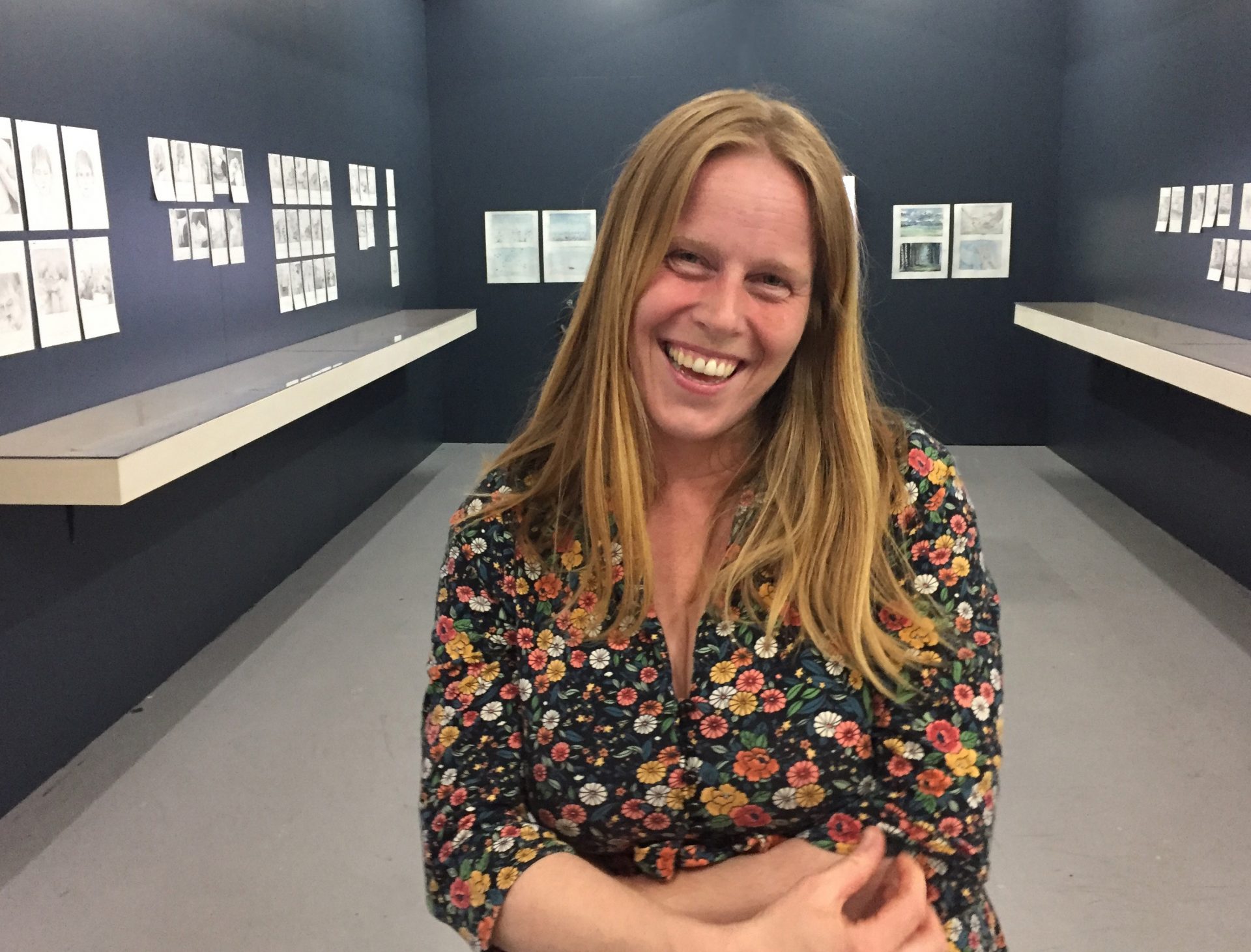 Lene Ask
Lene Ask (b. 1974) is a Norwegian comics and children's book writer. Though initially a photographer, since the debut of her graphic novel Hitler, Jesus og farfar in 2006, Ask has worked extensively in the field of comics, books and illustrations.
She works with both documentary and fiction and has published four graphic novels, several picture books and young-adult fiction.
Ask sees herself as a visual storyteller, both when she draws pictures and writes novels. In her graphic novels she works with the tension between words and images.
In her latest graphic novel Dear Rikard, she tells the story of a boy who grew up in a home for missionary children in Norway while his father worked as a missionary in Madagscar for ten years. The story is based on the exchange of letters between Rikard and his father, found in Stavanger City Archive. In her drawings Ask tries to fill the gap between the letters of father and, son and "read between the lines" of their writings.
Letters is one of Ask´s preferred inspirations. Letters gives her an opportunity to fill in the missing bits of a story by drawing suggestions to what may hide between the lines. As mentioned above, Dear Rikard is based on letters between a missionary and his son. Our gallery also presents drawings from the exchange of letters between the Norwegian poet Olaf Hauge and Bodil Cappelen, who met and became a couple late in years. Ask´s drawings adds beauty to the poetic story of a shy author and the lady who became the woman of his life.
In 2017 she published a book called You. The book is without words and describes a girl arriving to a new place where the woods smell different and the birds sing songs she does not recognize. Even the sun is different from home. But even if she would want to return home, she cannot, because what used to be home does not exist anymore. The book asks questions about who you are when nobody knows your language or your name.
ARTIST:
Lene Ask
CATEGORY:
Drawing
Graphic novel
AWARDS:
Sproing Award for debutants and The Norwegian Cultural Department´s Graphic Novel Prize (for Hitler, Jesus and Grand Dad)
WORK
Lene Ask is an Norwegian author, educated at the Norwegian Institute for Childrens Books. She studied photography at Bergen Art Academy for three years, and was an exhange student as photographer at FAMU, University of Praha, Poland. In addition she studied art history at the University of Bergen, and art at Rogaland College of Art, Stavanger (NO).
Ask has published over 25 books, as author and/or illustrator. She has also published a number of articles and short stories in several antologies. Ask is a much sought lecturer and has exhibited her works at a wide range of venues.