Julia Mordvinova Gilje
Julia Mordvinova Gilje (born 28.01.1978, Sarov) is a Russian born artist, living in Stavanger (NO) since 2003. She has a ME in Graphics and book illustration from Institute of design, applied arts and Humanities education, St. Petersburg, a professional grade as artist/art pedagogue in visual arts, as well as basic studies at Sarov Art School, (RU).
Throughout her career Gilje has exhibited a number of places, both in Norway and abroad. Her latest exhibition "Life as it is – that what is life" (2017), homage to her Russian background, made great revues.
Gilje has illustrated many books, and also works on a major book project called " Myths and Heroes", presenting Greek myths. Her myth books are all hand made, from writings and illustrations to the bindings, and bound in embossed leather. They are magnificent art works and great showpieces, and has been represented at multiple occasions, such as the Designer Bookbinding Contest in Oxford, Birmingham and London, at the 2016 Baltic Art Book Biennale, Sankt Petersburg, The «Nordic Bookbinding» in Helsinki, The National Library of Oslo, The Royal Library in Copenhagen and the XXXII International Exlibris Congress, Beijing, China.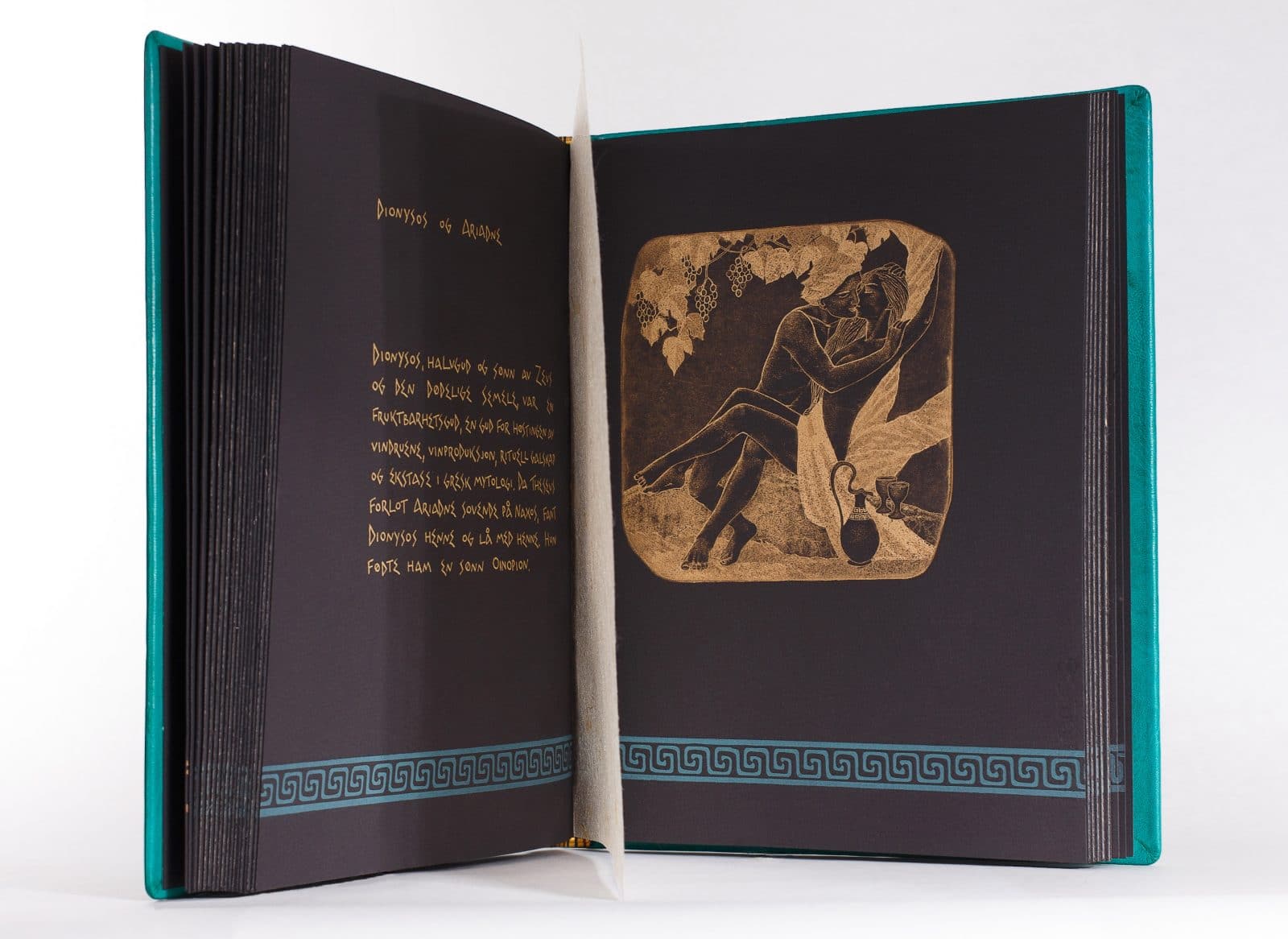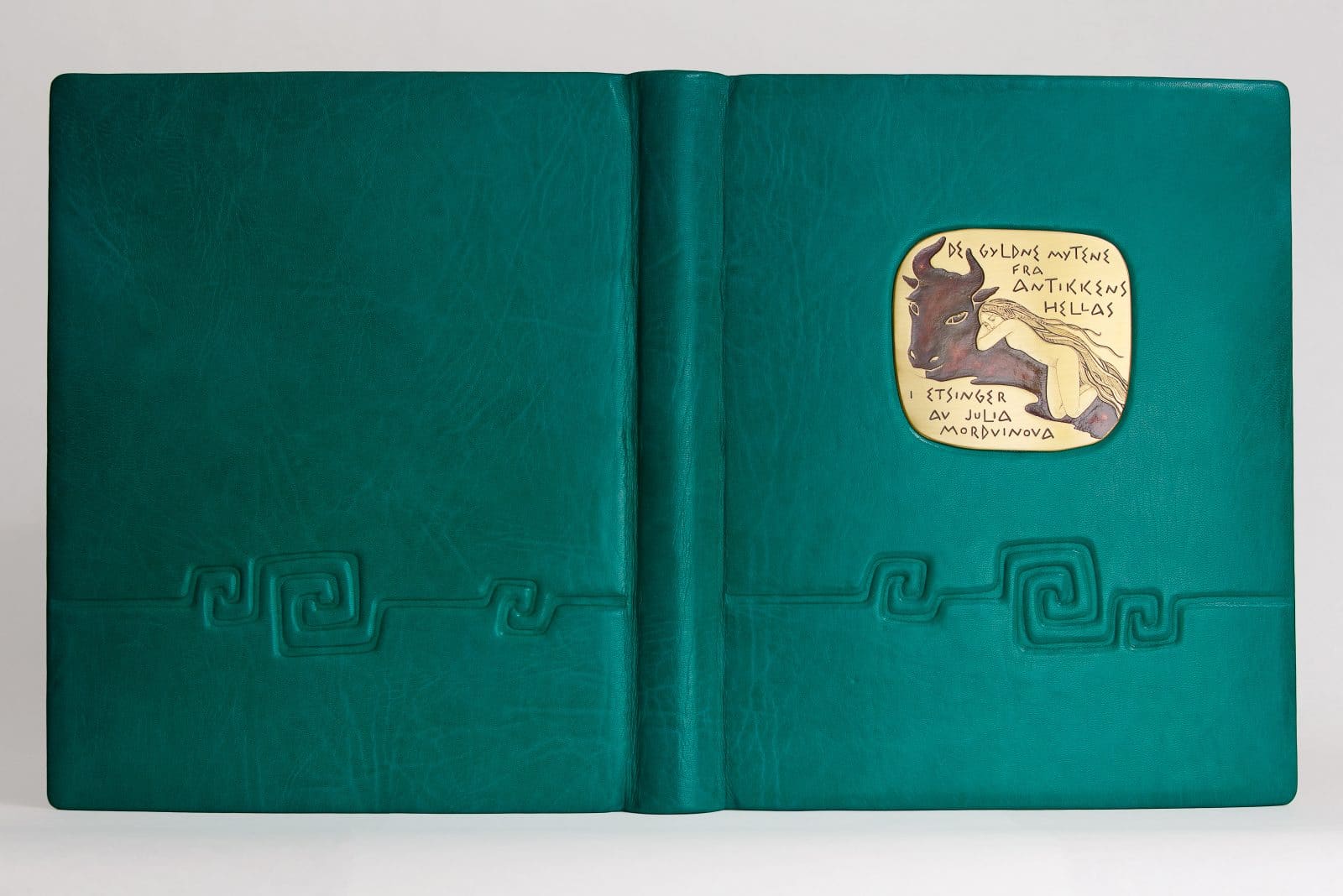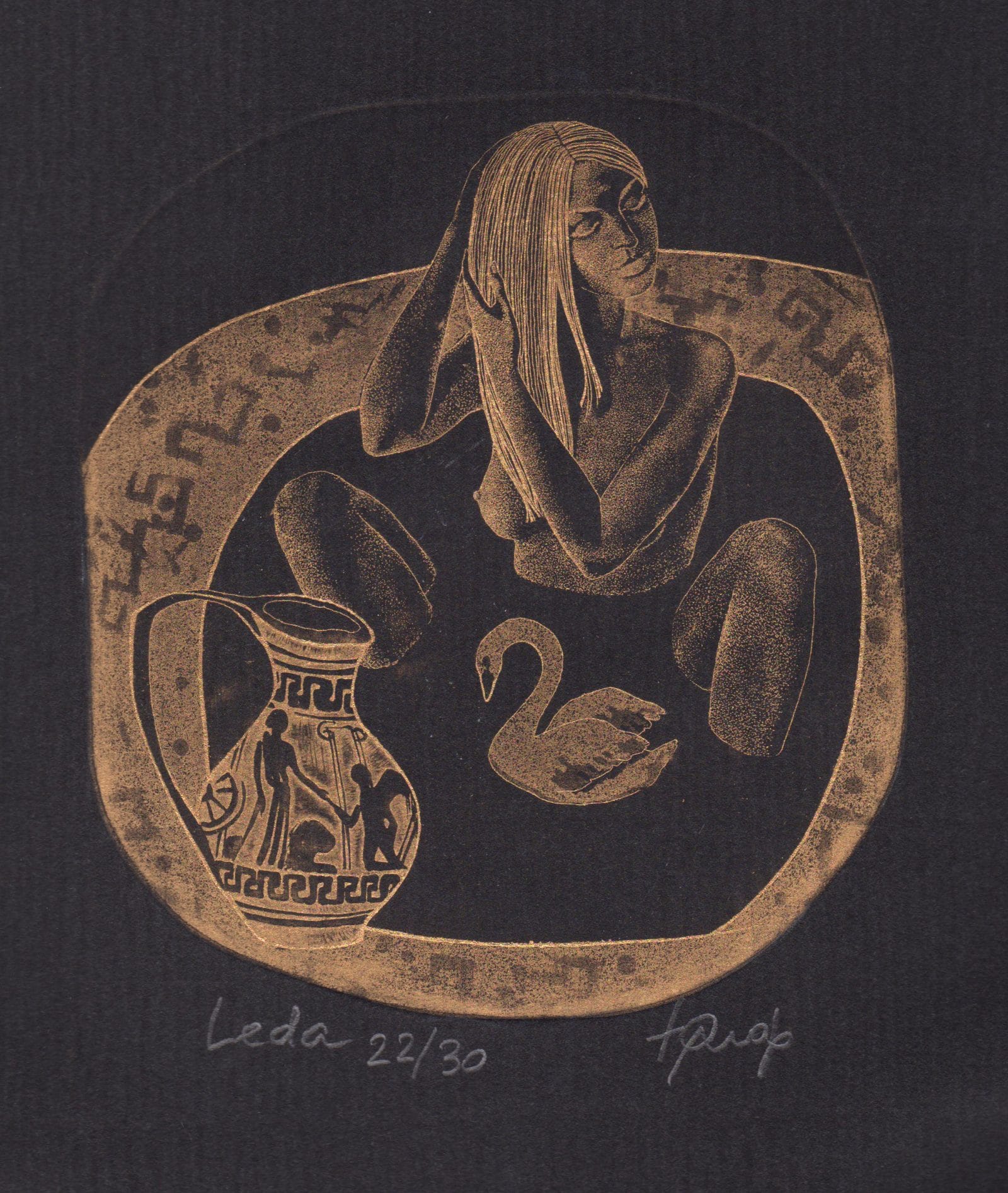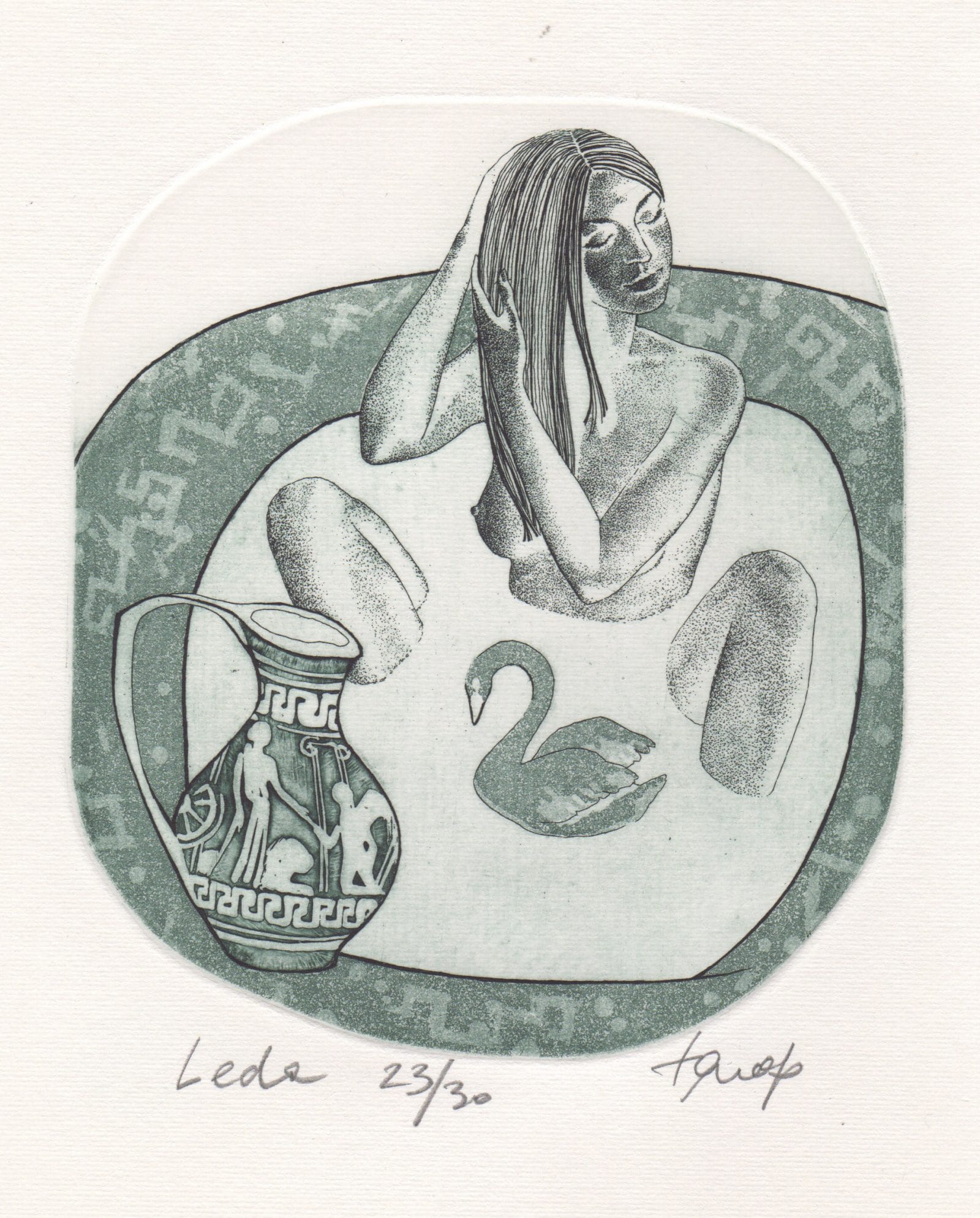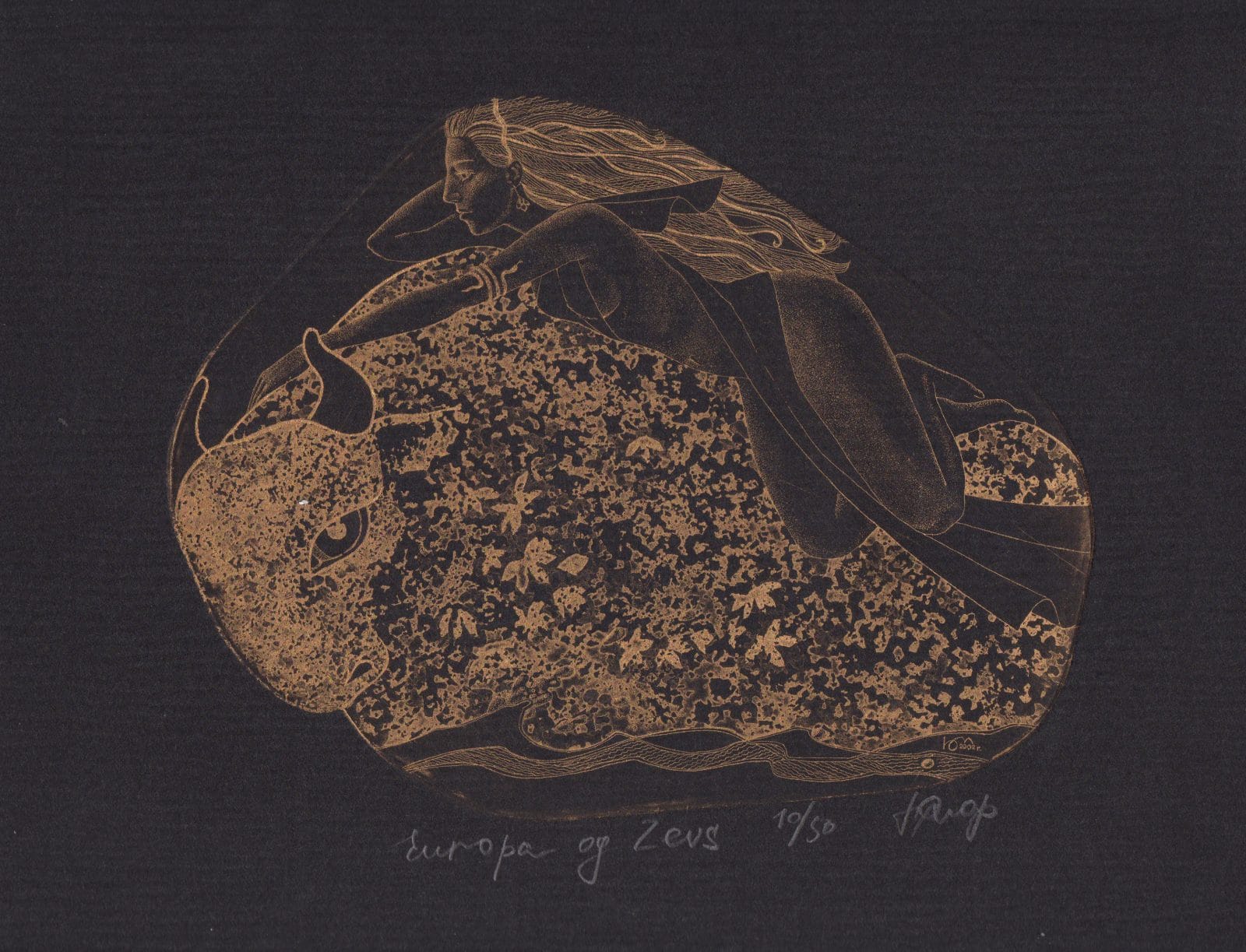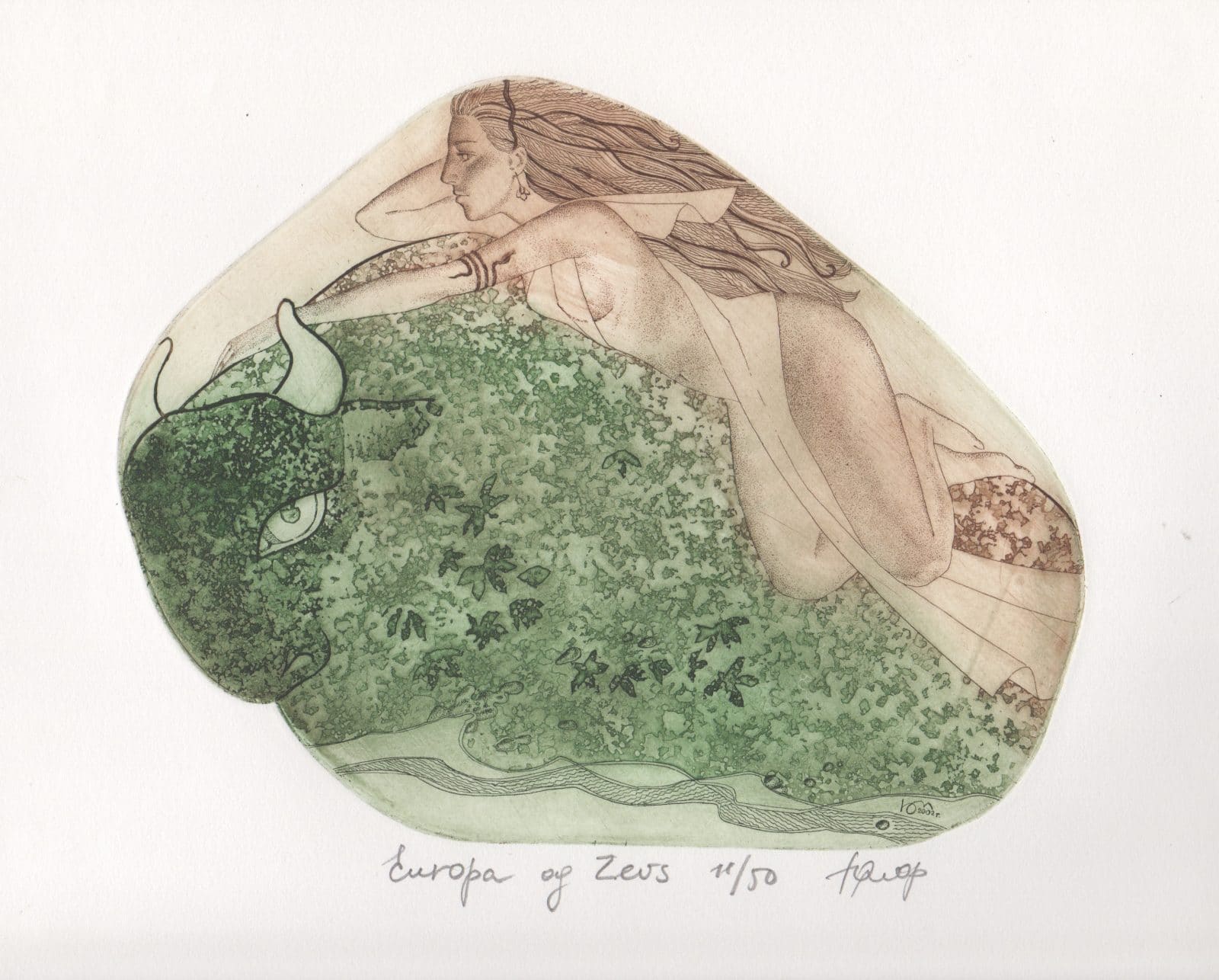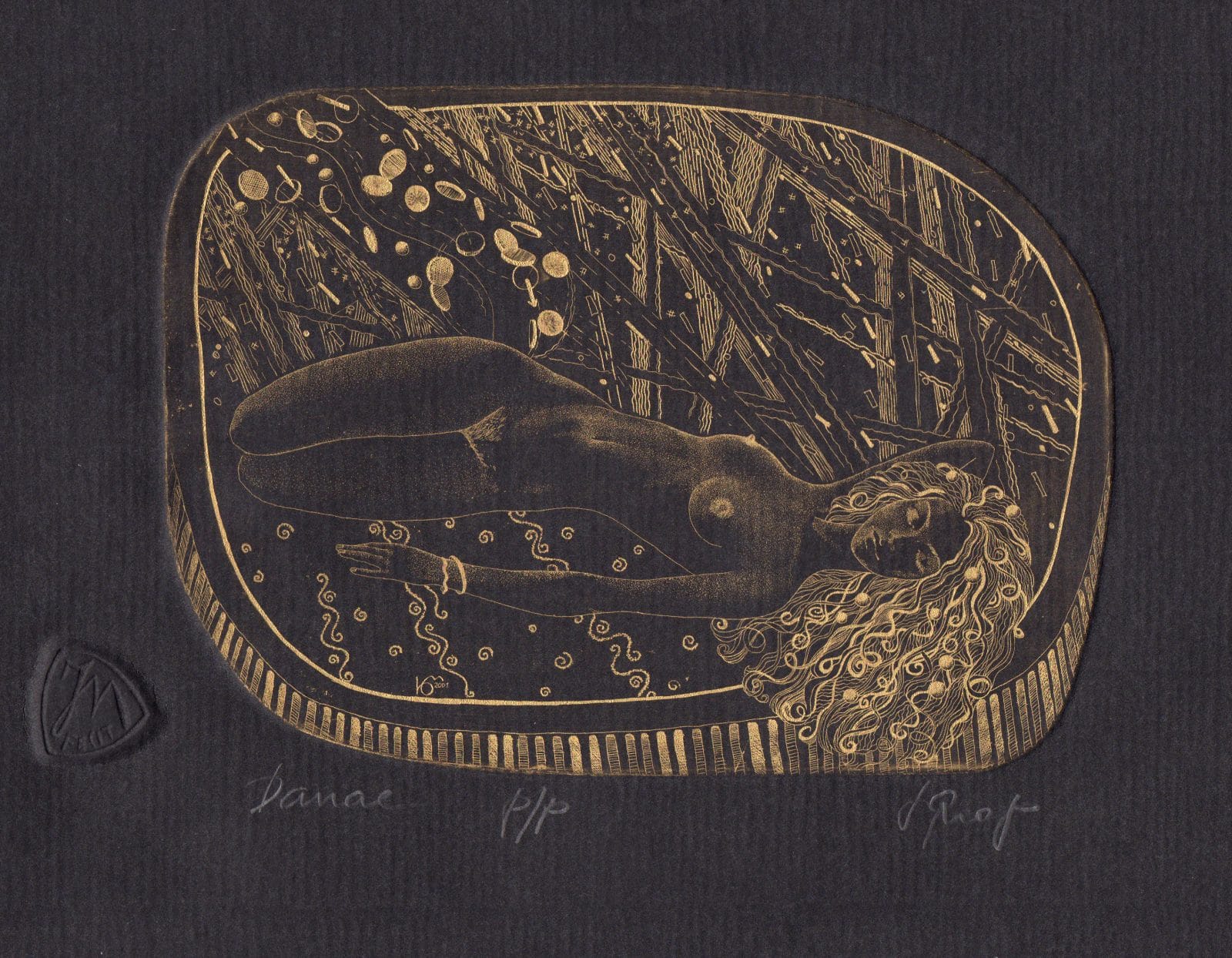 "Myths and Heroes". Hand made artist book with etchings and hand written text, interlaid with Japanese silk paper. Book-cover in embossed Harmatan goatskin relief, blind tooling, etched and patinated brass. Book case with golden ocher shirting with drawing repeating book-cover motive. Inspired by greek mythology and cultural history.
WORK
Julia Mordvinova Gilje gets her inspiration from theatre, music and literature, as well as visual art. Emotions, dreams – the inner world and identity of humans – are what she finds interesting as motives for her pictures. She has great respect for the crafts of the artwork, so both idea and implementation are equally important to her.
Major projects inspire her and affect her artworks. After collaboration with Rogaland Theatre in 2013, she integrated lighting, stages and performances in her pictures, as homage to their Mozart and Beethoven plays.
After working with the " Matrifokalitet " series in 2014-2017, Gilje once again put people in focus and started using watercolour on canvas as a method. Through some major projects, she has come to a point where she prefers to immerse herself in psychological portraits. The goal being to portray universal feelings and psychological features like strength and weakness, fear and longing. And she takes care not to "privatize" these feelings, but to express them as something we have in common as human beings.
Gilje alternate between working with graphics and painting. She is fascinated by the working process of graphics and also that the graphics allows her to test multiple colour combinations for a motive.
ARTIST:
Julia Mordvinova Gilje
CATEGORY:
Print
PURCASED:
SSØ – Senter for statlig økonomistyring, Stavanger (NO)
Private collections in Norway, Russia, Finland, USA, Germany
Hermitage Library´s  Exlibris Collection, St. Peterburg